---
200+ PARKS & RESERVES
Costa Rica boasts a diverse range of diverse ecosystems, from lush rainforests to volcanic landscapes, offering a unique opportunity for ecotourism and adventure travel.
GREAT SANDY BEACHES
The country's Pacific Coast is home to some of the world's best surfing spots. And the Caribbean Coast boasts some of the country's most pristine and secluded beaches.
ADVENTURE ACTIVITIES
The country's varied landscape and ecological diversity make Costa Rica an ideal destination for outdoor enthusiasts: zip-lining, whitewater rafting, kayaking, and hiking.
---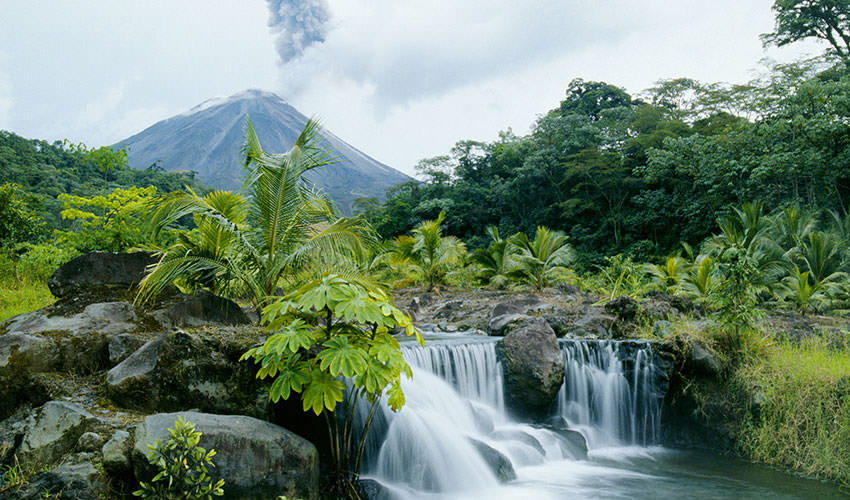 Volcano Arenal Park is a popular destination for nature lovers and adventure seekers. This is one of the most active volcanoes in the world. Visitors can enjoy hiking trails that wind through the lush rainforest, observe exotic wildlife, and soak in natural hot springs. Volcano Arenal Park is a must-visit destination in Costa Rica.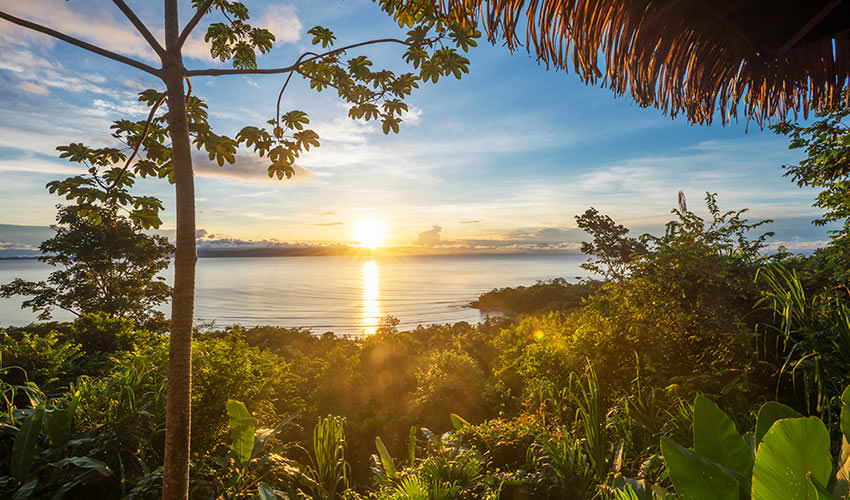 The Costa Rican sunset is a breathtaking sight to behold, and its beauty is matched only by its tranquility. As the sun begins to dip below the horizon, the sky turns shades of orange, pink, and purple, casting a warm glow across the landscape. The colors of the sunset reflect off the calm waters, creating a peaceful atmosphere.
NATIONAL PARKS IN COSTA RICA
---
  What is Costa Rica known for?
Costa Rica is known for its stunning natural beauty, biodiversity, and commitment to conservation and sustainability. The country is home to numerous national parks. Costa Rica is also famous for its beaches for sunbathing, swimming, and surfing.
  Things to do in Costa Rica
Costa Rica offers a wide range of activities and attractions for visitors to enjoy. It is a hub for adventure activities such as zip-lining, rafting, canyoning, and surfing. Hike up a volcano, go on a wildlife safari, or take a hot air balloon ride.
---
Costa Rica has it all. The country is divided by 3 mountain ranges, resulting in four different climate zones. Thick, rich-green rainforests stretch as far as the eye can see. Beaches of white, pink, gold, and black sand, and every color in between. City lights and sights in combination with history and culture. Adventures in the jungle, near volcanoes, on water, and underwater. Costa Rica is a leader in establishing national parks and reserves. These areas shelter an incredible number of wildlife species. Visit and explore this wonderful country, and you will not want to leave this paradise.
READ MORE ABOUT COSTA RICA
COSTA RICA ON GOOGLE MAPS
---