Costa Rican cuisine is often overshadowed by the cuisines of its Latin American neighbors, but it has its own distinct flavors and dishes. Discover traditional Costa Rican foods and learn about the country's culinary history and influences.
Costa Rican cuisine is a unique blend of indigenous, African, and Spanish influences that have come together to create a flavorful and diverse food culture. With an abundance of fresh fruits, vegetables, and seafood, it's no wonder that Costa Rica's gastronomy has become an attraction in itself for food lovers.
Let's take a closer look at the delicious cuisine of Costa Rica, including its most popular dishes, and the history of local gastronomy.
History of Costa Rican Gastronomy
Costa Rican cuisine has evolved over time to include a variety of influences from indigenous, African, and Spanish cultures. The indigenous people of Costa Rica, such as the Chorotegas and the Bribri, relied heavily on corn, beans, and vegetables in their diets.
When the Spanish arrived in Costa Rica in the 16th century, they brought with them their own culinary traditions, including the use of spices, meats, and dairy products. African slaves were also brought to Costa Rica during the colonial period, and their influence can be seen in the use of coconut milk and other tropical flavors in the local cuisine.
As Costa Rica became more urbanized in the 20th century, the country's cuisine continued to evolve, with new dishes and flavors emerging.
Popular Dishes in Costa Rican Cuisine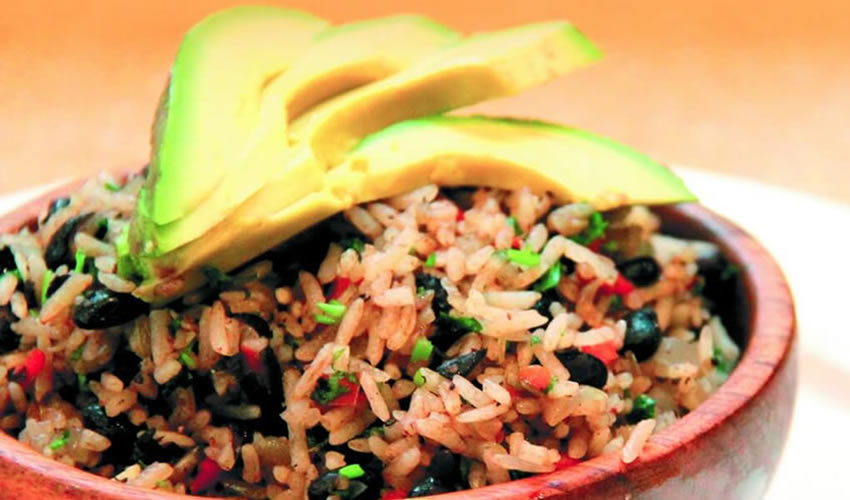 Gallo Pinto: Gallo Pinto is a traditional Costa Rican dish that consists of rice and beans mixed together and sautéed with onions, peppers, and cilantro. It is often served for breakfast and can be enjoyed with eggs, fried plantains, and sour cream.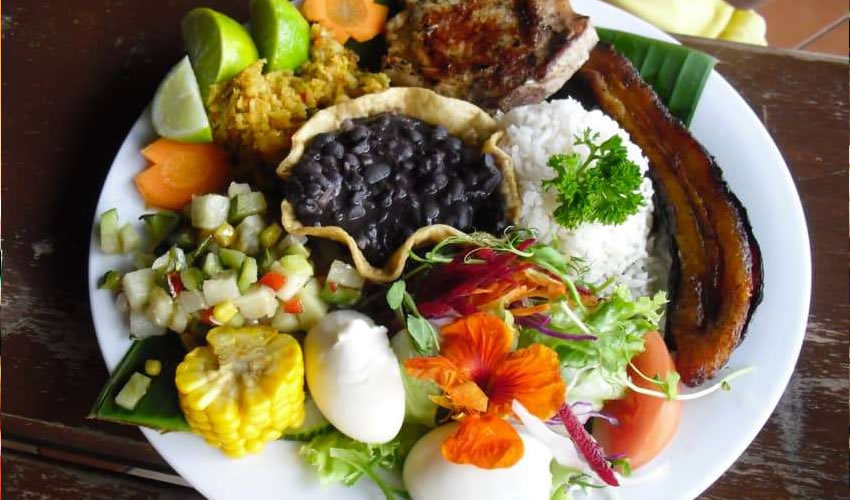 Casado: Casado is a typical lunch dish in Costa Rica that translates to "married man" in English. It includes a variety of elements, such as rice, beans, plantains, salad, and a choice of protein, such as fish, chicken, or beef.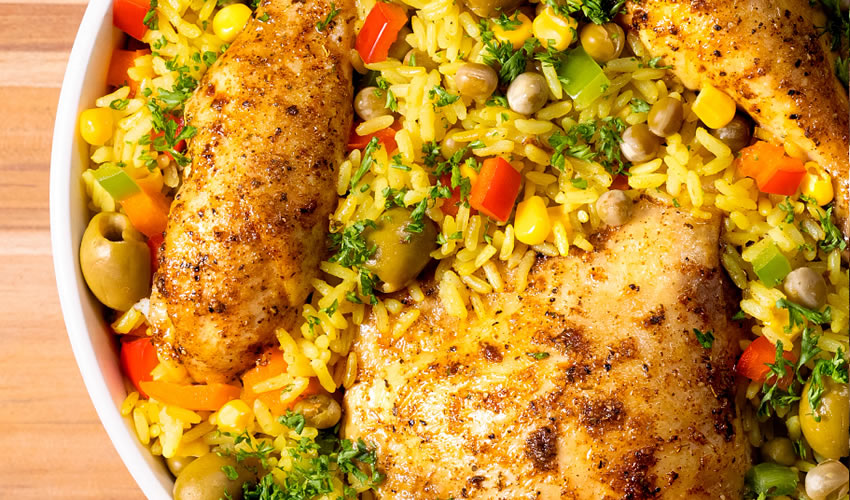 Arroz con Pollo: Arroz con Pollo is a popular Costa Rican dish that translates to "rice with chicken" in English. It is a comforting and hearty meal that includes chicken, rice, vegetables, and spices.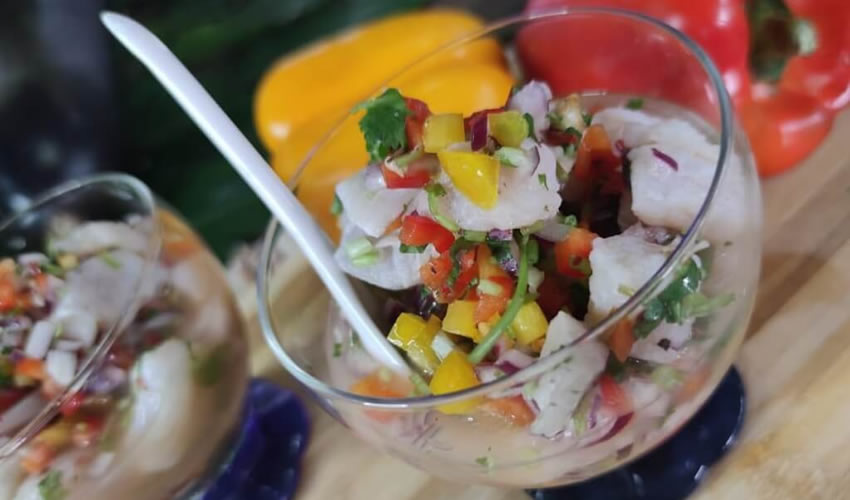 Ceviche: Ceviche is a seafood dish that is popular throughout Latin America, including Costa Rica. It typically consists of raw fish or seafood that is marinated in citrus juices, such as lime or lemon, and served with onions, peppers, and cilantro.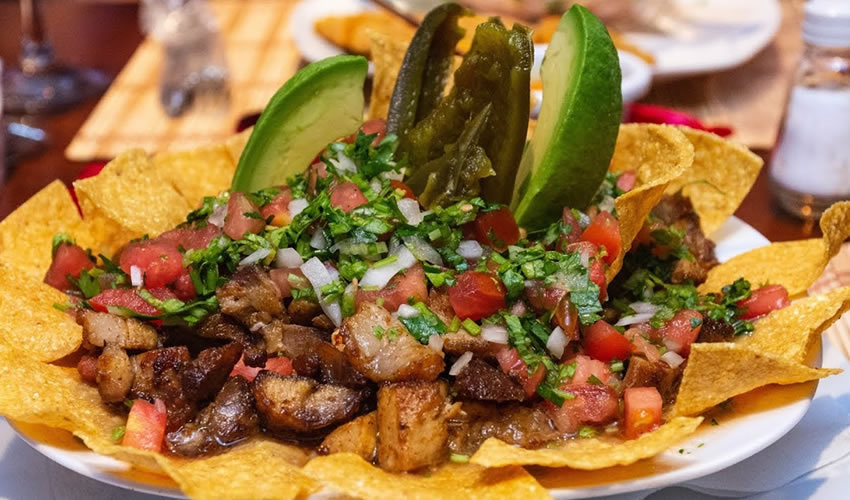 Chifrijo: Chifrijo is a popular bar food in Costa Rica that consists of a layer of rice and beans, topped with diced pork, pico de gallo, and avocado. It is typically served with tortilla chips and is a hearty and satisfying snack.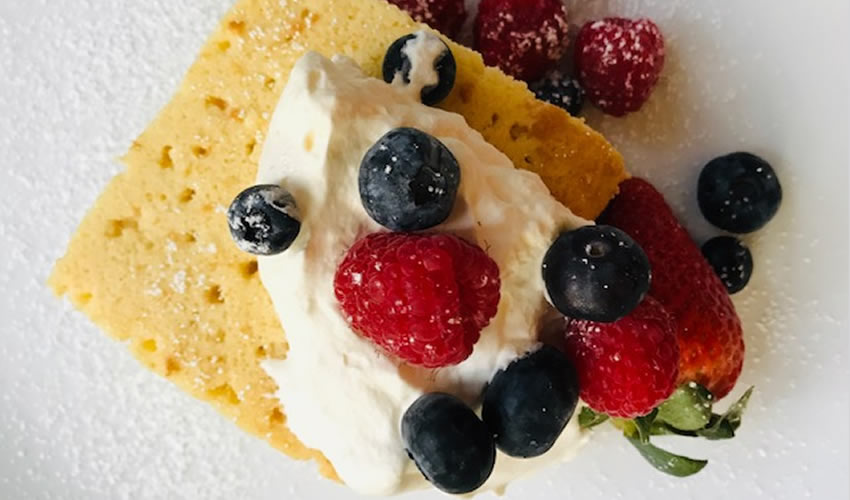 Tres Leches Cake is a classic dessert in Costa Rica that consists of a sponge cake that is soaked in three types of milk, including evaporated milk, condensed milk, and heavy cream. It is topped with whipped cream and fresh fruit and is a sweet and creamy treat.
Costa Rican cuisine is a vibrant and flavorful mix of indigenous.
African and Spanish influences have evolved over time to create a unique food culture. From the traditional Gallo Pinto to the refreshing ceviche and the indulgent Tres Leches Cake, there is something for everyone to enjoy.
Try some of the local cuisines and experience the diverse flavors and traditions that have made this country a culinary hotspot.